Light Paper - From segregation to celebration: the public pool in Australian culture
---
Figure 1. The North Sydney Pool sits under the Harbour Bridge. (a)
---
From segregation to celebration: the public pool in Australian culture(b)
Hannah Lewi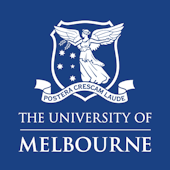 Keywords: swimming-pool, Architecture, water, Australia, history
https://n2t.net/ark:/21207/NADAR.v3i166.58
The Australian exhibition for the 2016 Venice Biennale, The Pool (1), designed by Isabelle Toland, Amelia Holliday and Michelle Tabet, was installed at the National Gallery of Victoria. The Pool aims to literally "bottle-up" the smells, sounds, feel and look of a pool and recreate it in a cultural setting.
It might seem, on first glance, that pools are essentially little more than a hole in the ground filled with water. In fact, many exhibit distinctive architectural elements associated with our experience of movement, water and light, and Modern stylistic experimentation. They satisfy complex functional and environmental demands like any other types of buildings. And they reveal much about Australia's culture, such as the gradual relaxation of dress codes and attitudes to women and other ethnicities.
The history of public artificial pools is largely a product of European Enlightenment and modernism. The benefits of bathing in seawater were discovered as early as 1750 by the French army, and bathing for health and cleanliness was soon promoted.
From the late-18th century, water had become increasingly important in domestic life, particularly through the integration of plumbing into homes and the widespread use of water in picturesque gardens.
Modern swimming pools might also be seen as a process of creativity and domestication. Pools transform natural bodies of water into highly artificial, contained, controlled and specialised environments. This modernising process emerged properly in the early decades of the 20th century. By the 1920s, as swimming costumes shed their Victorian layers and became lighter, pools become ever more transparent as large spans of glazing became more achievable.
There are many Australian examples that capture the rich history of pool design, from prosaic outdoor pools surrounded by grass and concrete (still found in so many suburbs and towns), to iconic sites like the North Sydney Pool, completed in 1936 (Figure 1).
Others are certainly architecturally notable. The Beaurepaire Pool on the University of Melbourne campus (designed by Eggleston, Macdonald & Seacomb, 1957) is a great example of modern architecture and art working together to create a striking building – with murals and mosaics by the artist Leonard French. And the Centenary Pool in Brisbane (designed by James Birrell, 1959) is free-flowing and organic in plan and form, with a curved restaurant originally overlooking the pools (Figure 2).
Some were built specifically for national sporting events, such as Beatty Park Pool in Perth for the Empire and Commonwealth Games of 1962. Others fulfilled memorial functions, like the Harold Holt Pool in Melbourne, designed by Kevin Borland and Daryl Jackson in 1969 and named in honour of the Australian Prime Minister who drowned in Victoria in 1966 (Figure 3). This act of commemorating a pool after a drowned man indeed seems an ultimately defiant gesture of Australian aquatic patriotism: a faith in the construction of artificial environments against the uncertainties of the oceans that surround us.
---
Figure 2. Brisbane's Centenary Pool with its distinctive curved restaurant. (c)
---
However just how "public" early public pools really were is revealing. Although swimming for health and survival was beginning to be widely encouraged by the first decades of the 20th century, it was not yet fully accessible to all.
Women's freedom to enjoy swimming at public pools was constrained by conventions of segregation, modesty and decorum. Dress and behaviour were still more regulated than at the beach. Bathing in pools and ponds was highly segregated with time limits for women and girls, and bathing costumes were still long, loose, flowing and heavy until after the 1912 Olympics when tighter body-fitting designs gained popularity.
From the 1920s onwards bathing costumes allowed more freedom of movement. More outdoor pool-building followed. However some segregation continued for women, as well as racial groups and indigenous Australians until well into the mid-century. For example the Mooree Artesian Baths in NSW was one potent site of the Freedom Rides (2) protests in 1965, sparked by the ban of Aboriginal children in the public pool.
---
Figure 3. Harold Holt Swim Centre (d)
---
Pool building also became a subject of social and political debate. Post-WWII, artificial pools – as opposed to natural lakes, oceans and river-pools – were favoured for safer swimming instruction, and their provision by governments was regarded as a right, not a luxury. Governments at all levels responded by investing modestly.
More generous funding was often concentrated in regions that were far from natural water resources. For example, Western Australia's colloquially named "Ribbon of Blue" scheme in the 1960s, was a state government program to help local authorities more than 35 miles from the coast to build public swimming amenities. However, many other places were left largely to their own devices to raise funds and build their own pools.
This legacy of DIY municipal infrastructure makes their social capital all the more important today. Rising costs, dwindling popularity of outdoor public pool-use, and changing attitudes to sun exposure have seen many public pools closed around over the last 30 years. Many country towns and urban neighbourhoods have fought to retain their outdoor amenities. Prominent and successful campaigns include those in Melbourne to save public pools in Fitzroy and Coburg, but there have also been many losses.
Public pools often tested innovative design, structural and mechanical solutions to span Olympic-sized facilities with increasing natural light and roofs that could be opened and closed, alongside new techniques for waterproofing and filtration. Pools also gave the opportunity for designers to explore new relationships between interior and exterior; between water and land; between light and shade; and between visibility and privacy.
In 1967, architect and critic Robin Boyd cited the Melbourne Olympic Pool (designed by John and Phyllis Murphy, Kevin Borland and Peter McIntyre in 1956) as a highpoint of post-WWII design invention. Boyd was particularly concerned with "artificial Australia". He defined "artificial" as:
the part of Australia that is not gum-trees or kangaroos or people. I mean the background of everyday modern Australian life; thus the design of all the things that make up this background: buildings, appliances advertisements, suburbs, cities and even the landscape.
It was the generation of pioneering Australian architects of the 1950s that Boyd saw as the "cradle of modernity", and who first gave vision to a modern, designed and "artificial" Australian environment.
The Venice Biennale exhibition installed at the NGV, and the voices captured in the accompanying book, very successfully evokes Australia's connection with pools. They are not just historical, designed and "artificial" sites, but also public places full of individual memories and shared social significance.
(1) THE POOL. The Pool [Internet]. Melbourne; 2017 Aug 18 [cited 2023 Jun 22]. Available from: https://www.ngv.vic.gov.au/exhibition/the-pool/.
(2) AIATSIS: The Australian Institute of Aboriginal and Torres Strait Islander Studies [Internet]. Australia; 2022 May 27. 1965 Freedom Ride; [cited 2023 Jun 22]; Available from: https://aiatsis.gov.au/explore/1965-freedom-ride

---
Article Statistics



---
Support


---